The Counselor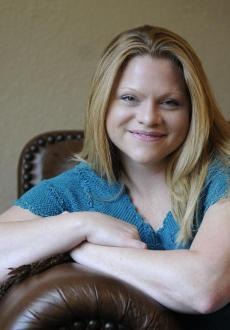 "Heather N. Smith, M.Ed. is a Licensed Professional Counselor Supervisor in the state of Texas. She obtained a Bachelor of Science degree in counseling with a minor in psychology through Texas A&M-Commerce. Heather continued her training and earned a Master's Degree for Community Counseling from The University of North Texas (UNT) in August of 2007. She completed her post graduate internship at Psychiatry and Counseling of Denton under the supervision of Dr. Wallace Townsend-Parchman, Adult Psychiatrist and Dr. Brandy Schumann, Licensed Professional Counselor Supervisor. During this time Heather successfully helped individuals with Depression, Anxiety, Anger, Bipolar, OCD, Personality Disorders, etc. in overcoming the effects these disorders. In the summer of 2009 she obtained specialized training in Cognitive Behavioral Therapy (CBT) by attending Dr. Aaron T. Beck's training seminar at the Beck Institute in Philadelphia, PA. In 2013 she obtained a supervisory license which allows her to teach and oversee the development of Licensed Professional Counselor Interns.

In talk therapy, Heather takes a Cognitive Behavioral (CB or CBT) approach, which is a short term therapy based upon scientific research. She aids her clients in talking through their concerns while helping them understand the meanings behind their thoughts and how these meanings effect their feelings, decisions, and behaviors. During each session Heather teaches her clients how to utilize specialized techniques to assist them in examining and challenging their perceptions, aiding them in maintaining healthy, realistic thoughts while discarding thoughts based upon fear and unrealistic expectations. It is through this process that clients are able to improve how they feel and react to life stressors, ending their counseling sessions with new insight and direction."


Picture above: Dr. Aaron T. Beck (center); Ms. Heather N. Smith, M.Ed. (2nd from left)

Call (940) 367-9887 to speak with Heather directly.