About the Counselor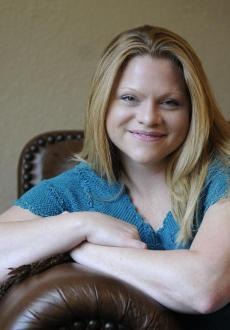 "Heather N. Smith, M.Ed. is a licensed professional counselor in the state of Texas. She obtained a Bachelor of Science degree in counseling with a minor in psychology through Texas A&M-Commerce. Heather continued her training and earned a master's degree for Community Counseling from The University of North Texas (UNT) in August of 2007. She completed her post graduate internship at Psychiatry and Counseling of Denton under the supervision of Dr. Wallace Townsend-Parchman, adult psychiatrist and Dr. Brandy Schumann, Licensed Professional Counselor Supervisor. During this time Heather successfully aided individuals with Bipolar, OCD, Personality Disorders, etc. in regaining control of their lives from the debilitating disorder. In the summer of 2009 she obtained specialized training in Cognitive Behavioral Therapy (CBT) by attending Dr. Aaron T. Beck's training seminar at the Beck Institute in Philadelphia, PA. In October of 2011 she established Reflections Counseling of Denton, a team of highly trained and experienced counselors each with their own specialization.

In talk therapy, Heather takes a Cognitive Behavioral (CB or CBT) approach, which is a therapy based upon scientific research and has demonstrated effectiveness in the treatment of mood and anxiety disorders. She aids her clients in their efforts to talk through their concerns while focusing on their thoughts and how these thoughts effect their feelings and behaviors. It is through this process in which she facilitates clients with specialized techniques to approach their stressors with new insight and direction."


Picture above: Dr. Aaron T. Beck (center); Ms. Heather N. Smith, M.Ed. (2nd from left)

Call (940) 367-9887 to speak with Heather directly.